User Interface Design

Let's talk for a moment about why I misfiled my tax extension. Melty Jello brain aside, bad software design almost...
Read More
Kaiser Perminente's website causes heartburn, sleeplessness
Read Post

Yesterday I tweeted: The Kaiser Permanente site is pretty, but someone organized it using their butt. I had just spent...
Read More
I can't be self-promotional all alone here, people. I need your help! Vote for meeeee! My proposal is up for...
Read More
This is causing great joy among our phone support people at work. New technology can be so troublesome! Related posts:...
Read More
Discussing geek speak with The Austin Chronicle
Read Post
A lovely fellow from The Austin Chronicle wrote to my fellow South by Southwest panelists asking for a definition of...
Read More
A nerdygirl review of the Game Developers Conference
Read Post

Greetings from an ethnic librarian working in the games industry! I'm posting this review of my experience last year at...
Read More
SXSW Interactive 2009 – Funologists live and in person: Guerilla Game Research
Read Post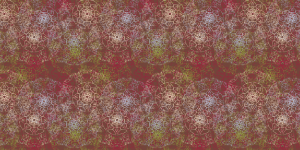 Happy news! I was invited to be a panelist at the South by Southwest Interactive conference next month, as part...
Read More
If you are feeling early-adopter-y, you can hop over to mozilla.org and download the new Firefox 3 Beta build. It's...
Read More
Photo by パックマン 10:40pm and I'm still at work. Science Magazine is publishing a blurb about our library of animal...
Read More