Top Five Things I Have Learned About Babies
Read Post

My daughter, Elizabeth West Firment, was born in early November. The last…ever since…has been a nonstop, nonsleep blur of boobs,...
Read More
Instead of watching House episodes all day like a normal person, I spent one of my vacation days making a...
Read More
Things today that made me laugh until I snorted: Translating a boring work conversation into hula Faygo Rock n' Rye...
Read More
I can't be self-promotional all alone here, people. I need your help! Vote for meeeee! My proposal is up for...
Read More
Bad books aren't worth talking about. Good books, however, should stand up and be recognized. To that end, I invented...
Read More
Chuck works on motorcycles, and I'm a kitchen clean freak. We used to go through a shameful amount of paper...
Read More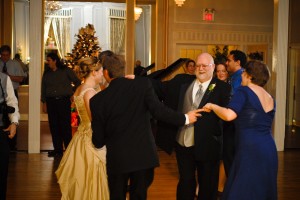 This is my dad, the best joker in the world. Who else would dance to "Re: Your Brains" (Jonathan Coulton's...
Read More
Today I Skimmed Schmaltz, and was Rawked at by a Raven. Raven with Sausages by quinet The schmaltz came from...
Read More