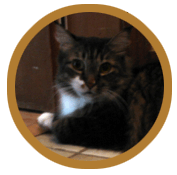 My mother, the real librarian (not a digital muckety muck thingamajig like me), will be visiting me here in San Francisco next week. Since she will be hanging around with non-Midwesterners, I thought it would be good to provide her with an introduction to west coast language. I know, right?
I know, right?

Rumored origin: L.A.
Literal meaning: "Can you believe this thing we are talking about? It goes without saying, and yet we are saying it."
Connotation: "We are all in agreement here. Also, I have never read Beowulf."

Hella

Rumored origin: NoCal.
Literal meaning: Intensifier. "Their pie is hella good."
Connotation: "I am twelve."

Yeah yeah yeah

Rumored origin: Coffee-fueled Berkeley undergraduates
Literal meaning: "I agree so strongly that it can be quickly dismissed with a rapid exclamation."
Connotation: "We are getting things DONE in this conversation."

Chill

Rumored origin: The 1960s.
Literal meaning: "Good. Calm. Without trouble. Easy."
Connotation:"I have had lots of therapy and/or drugs."
Got more? Send 'em in!