As a librarian, I feel obliged to share this method of procrastination resource with others:
These clever folks figured out how to link directly to stuff on sale at Amazon. So if you want to look at 80% off Office Supplies for some reason, you are now able.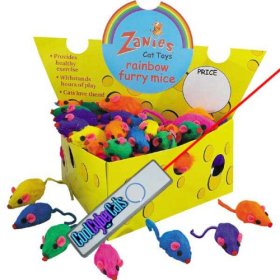 This ability proved to be distracting once I discovered the 50%-off pet supplies. Owl-the-cat will soon possess 60 "Rattling Rainbow Mice (in Cheese Wedge Display Box). He goes through the damn things like popcorn, and I'm sick of paying two bucks each for them at PetSmart.
Here's the pet links for you Dog People and Cat People
Link via Lifehacker