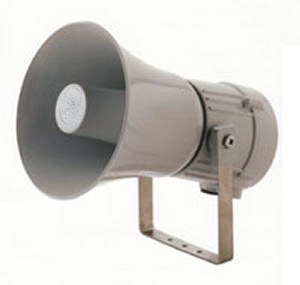 Ladies and Gentlemen: I'm coming out. As a gamer.
I game. I play video games. I enjoy shooting digital things. I have the ability to navigate three-dimensional space. There, I said it.
I don't know what I was afraid of. I'm not going to be stereotyped. As far as I can tell there are no stereotypes of female gamers. It's not like admitting "Hey you guys I love to shop" or "Gosh I love me some Jesus." There are no social assumptions about being a female gamer because up to a few years ago, female gamers didn't statistically exist.
These days however, I'm in good company. New generations of tech-savvy women are reshaping the game industry. According to the charmingly titled 2004 ELSPA report Chicks and Joysticks, female gamers make up 39% of US gamers. We're only at 25.1% across Western Europe, but in Japan we rule a whopping 65.9%. Plus, in the US, women buy 53% of all PC games. We love The Sims. We love World of Warcraft. We can whoop you at Dance Dance Revolution. Female gamers exist, and we're starting to eat up market share.
So what's the problem? Nothing we haven't handled before. The success of first-person shooters has left the market flooded with Uber-violent 3D games that don't appeal to women (Well – women who aren't me. Battlefront, anyone?) And, of course, decades of male-dominated gaming have left a legacy of seriously sexist game characters. Big-boobed wasp-waisted mistresses of the martial arts still grace the covers of RPG manuals and fighting games. I've included a few here for your amusement.
In a great article titled Why is my girl repellent chasing off all the hot chicks? Mythago describes the lament of the clueless male gamer: "Why aren't there more female gamers, especially when we go to such lengths to make it clear they aren't welcome?" He claims that the abundance of porn ladies gracing video and RPGs sends a simple message to potential girl gamers: "You don't exist. We only think of females as sex toys."
This whole rant got started because I just attended a nifty lecture here on campus by Michigan State Communications prof John Sherry called "Sex Differences in Video Game Play: What the Industry Doesn't Know About Why Girls Don't Play First-Person Shooters". MSU is doing some cool cognitive psychology-type research on the relationship between game preference and cognitive abilities. It made me nostalgic for East Lansing, Midwestern accents, and Social Science research with its delightful openness to interpretation. It's pretty damn difficult to say why most women seem to prefer one type of game over another, but I had a good time listening to the theories.
To finish off, and perhaps cleanse your eyeballs from all those huge electronic breasts, why not have a go at the fully girl-created online game Sissyfight 2000 which lets you become a bitchy schoolgirl fighting on the playground. Scratch, tease, and gang up on other girls, then try and look innocent. Then shoot them with your huge My Little Pony gun.