What have I always said? Over and over? Do the research, people. Look it up!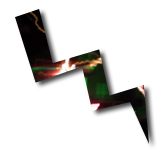 Well, the reason I always say this so I won't keep making dumb mistakes. Like buying a USB cupwarmer that uses the wrong voltage.
I knew you folks in the UK have funky electricity, but I didn't know you have a completely DIFFERENT sort of USB! How is this possible? Whose idea was this? Damn you Thomas Edison!!!
My mistake was helpfully pointed out by M-D November, who knows stuff.
M-D knows stuff because he works for the folks who make the S.A.T. test. Apparently, the trivia has worn off on him. Do not play Jeopardy! with this man. Do not invite him to your Trivial Pursuit parties.
Also, consult him on all electronic purchases. Thank you. That is all.